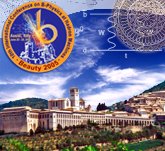 Beauty 2005

Beauty 2005



Assisi World Heritage. Assisi represents an ensemble of masterpieces of human creative genius, such as the Basilica of San Francesco, which have made it a fundamental reference for art history in Europe and in the world. The interchange of artistic and spiritual message of the Franciscan Order has significantly contributed to developments in art and architecture in the world. Assisi represents a unique example of continuity of a city-sanctuary within its environmental setting from its Umbrian-Roman and medieval origins to the present, represented in the cultural landscape, the religious ensembles, systems of communication, and traditional land-use. Being the birthplace of the Franciscan Order, Assisi has from the Middle Ages been closely associated with the cult and diffusion of the Franciscan movement in the world, focusing on the universal message of peace and tolerance even to other religions or beliefs.
Assisi was added to Unesco's World Heritage List in 2000.

Assisi is known worldwide as "the town for Peace". Assisi hold the Decalogue for Peace in the World, the International Center for Peace, the International Conference of Representatives of the World Religions, and the annual March for Peace.


© 2004 Istituto Nazionale di Fisica Nucleare (I.N.F.N.) - Section of Perugia
c/o Physics Department, via Pascoli, 06123 Perugia, ITALY.
Tel. (+39) 075-5847137, Fax (+39) 075-5847296 - www.pg.infn.it